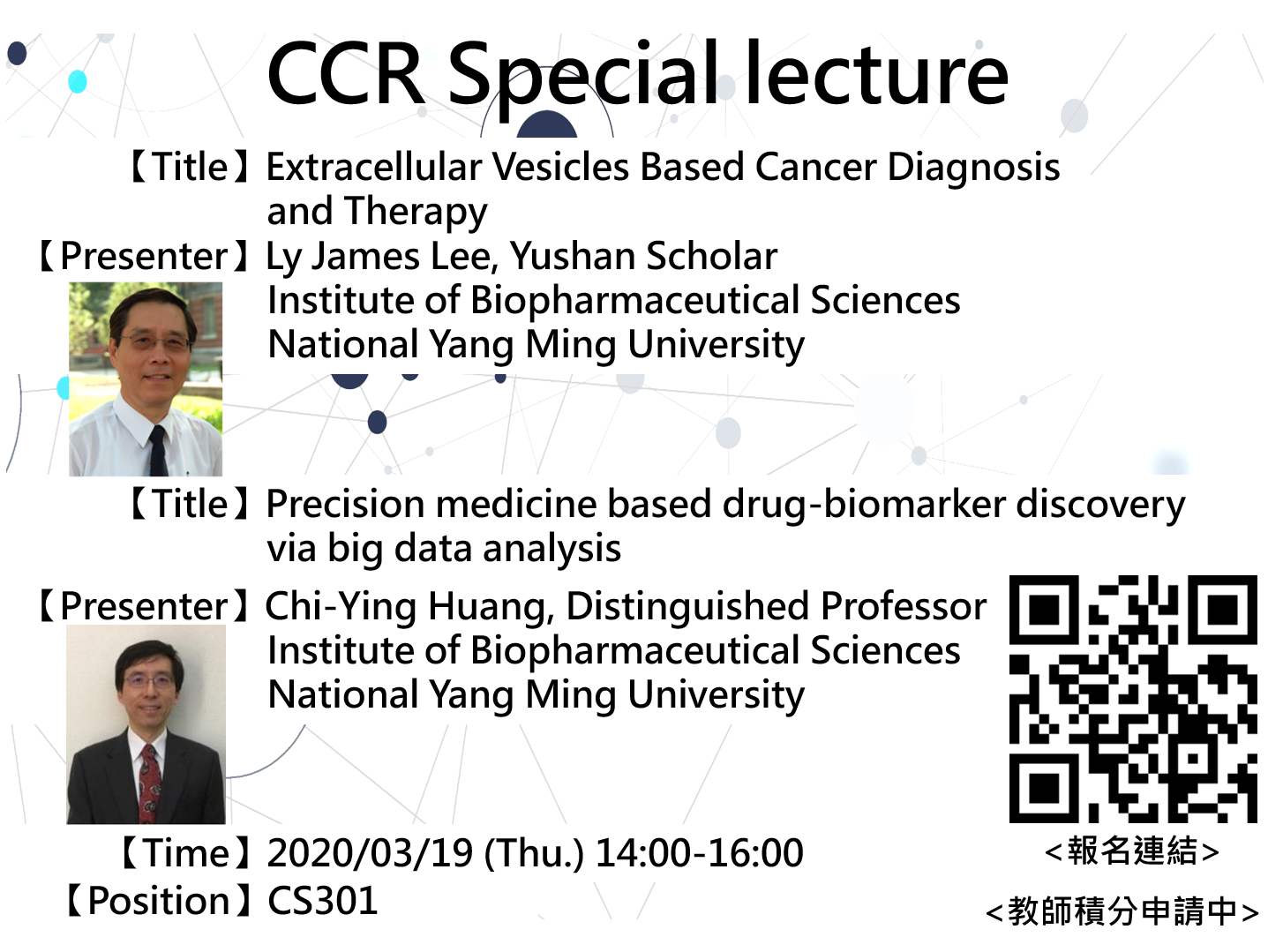 ★★ CCR Special lecture ★★
【Time】2020/03/19 14:00-16:00
【Location】CS301, Chi-Shin Building
【Title】Extracellular Vesicles Based Cancer Diagnosis and Therapy
【Presenter】Ly James Lee, Yushan Scholar, Institute of Biopharmaceutical Sciences, National Yang Ming University
【Title】Precision medicine based drug-biomarker discovery via big data analysis
【Presenter】Chi-Ying Huang, Distinguished Professor, Institute of Biopharmaceutical Sciences,National Yang Ming University
【Registered website】Registered
【備註】
Deadline: 2020/03/18 18:00 (Wed.)
**Before entering the venue, please follow the instructions of the staff;to implement alcohol disinfection and temperature measurement. It is also recommended to bring your own and wear a mask throughout the lecture**.
**In the application (research) of teacher growth points for this activity, both the lectures entitles the same activity. Please participate in the activity and complete the "check-in / check-out"**.