Introduction to this platform
The Cancer Cell Bank Platform of the Cancer Research Center of Kaohsiung Medical University is a non-profit service unit that provides cellular biomaterials, information, and related detection technology services. This platform can share resources related to cell lines and provide testing and services to reduce resource waste and speed up the progress of experiments. The cancer cell bank platform collects and stores cancers, precancerous lesions, normal cell lines and primary cells that must be used in research, and provides mycoplasma detection services.
Service items and charging standards
The current business in this platform includes:
1. Providing cell information
2. Providing cell resource sharing
3. Providing mycoplasma detection.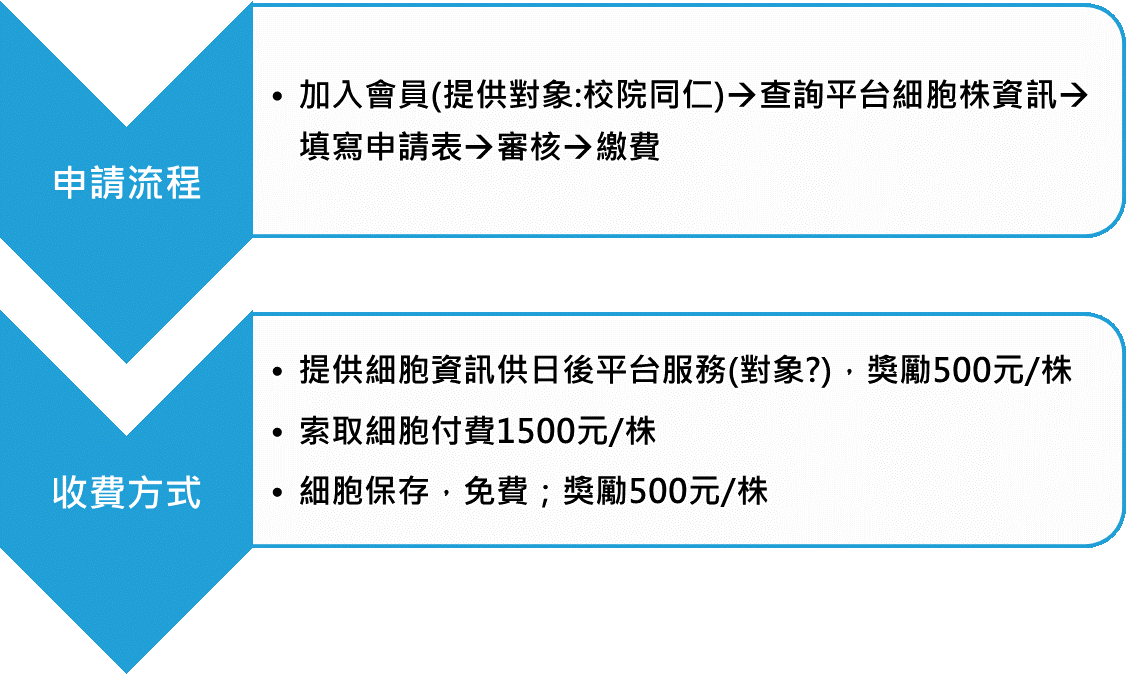 Apply for eligibility
The host of the school and its affiliated institutions.
Platform owner and contact information
Wang Yanyun Teacher
TEL: 07-3121101 ext.2557
E-mail: wyy@kmu.edu.tw